BooBuddy Interactive Bear (Dark brown only)
Regular price
$650.00 AUD
Regular price
$0.00 AUD
Sale price
$650.00 AUD
Unit price
per
Sale
Sold out
AFTERPAY AVAILABLE AT CHECKOUT
The talking bear, made by Ghoststop, every investigator wants on their team.
This is not your average bear! BooBuddy has the attractive good looks - and so much more. BooBuddy is not just an EMF bear but an interactive investigator, asking questions and reacting to any changes in the environment just like a human investigator.
BooBuddy Talks!
Asks EVP questions and interacts
Detects changes in EMF, temperature, movement and vibration
Responds to those changes in a cute, friendly voice
New 2020 updates:
Rechargeable Battery via USB
Long Battery life over 35 hours
Louder Voice
Quicker Response Time

BooBuddy is not a toy.

BooBuddy is an investigator!
BooBuddy's mission is to investigate the paranormal with us promoting positive response and letting us know when the environment changes. BooBuddy asks EVP questions in order to trigger a response. If anything changes (EMF, motion, temperature) BooBuddy will respond appropriately, letting us know that we may not be alone. Set BooBuddy down and turn it on to detect environment changes and start asking questions. Make sure to set a recorder or camcorder near the doll to document any potential responses. BooBuddy loves being on camera! Children will love it, but this is definitely not a toy. When it comes to ghost hunting and paranormal investigations, some theories suggest that using an object familiar and attractive to an entity may entice them to interact.
Features
BooBuddy is a cute, interactive ghost hunting bear
Detects EMF and responds with lights in the arms when spikes arise
Detects movement, vibration and temperature and responds with voice
Conducts baseline readings in the room when you turn the unit on (first 30 seconds)
Asks a series of EVP questions so you can watch for potential responses or leave it in a room on its own
All electronics are completely hidden from view within the bear
What's New for 2020
In order to save batteries, Ghoststop has made BooBuddy rechargeable via USB. With a 35+ hour long battery life you can go mobile or plug it into a wall outlet or USB battery pack for continuous use - even while charging. When the battery is drained, just plug it into any USB outlet for a fresh start. Ghoststop has  also made the speaker louder and increased the response time with touch/motion and temperature changes. Now, you'll hear these verbal responses almost immediately. The previous model would wait 40 seconds before providing any response then make a determination what phrase was appropriate. Now, they're interrupting the window to provide an immediate response with a period afterwards to allow for potential EVP responses in a more timely manner. If nothing happens, BooBuddy will revert back to a 30 second window before asking a new trigger question.
Example Phrases
EVP Question: "Do you want to be my friend?"
BooBuddy Moved: "Hehehe. That Tickles."
Temperature Decrease: "Brrrrr. It's cold in here."
Almost 40 questions and voice responses.
All New and Built for Ghost Hunting
This is the NEW BooBuddy which has been custom built  at GhostStop just for paranormal investigations. This is not your typical EMF meter or thermometer installed into a bear. It is a custom-designed tool for investigators from years of development and investigation experience. With this, BooBuddy came to life as a mature investigator.
Share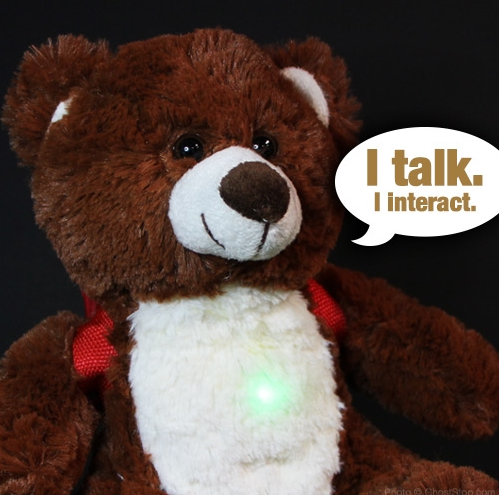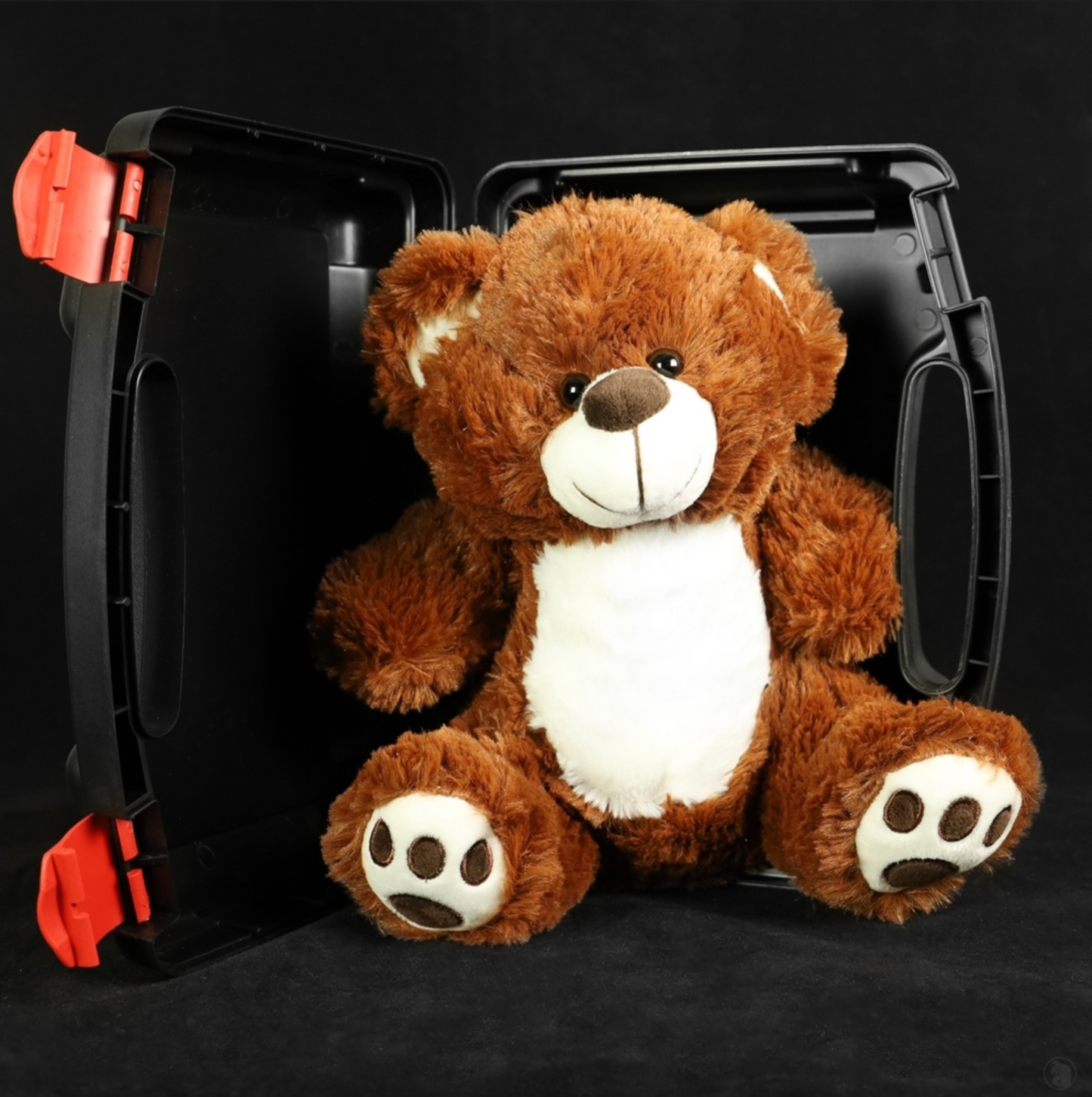 Australian Supplier
OzParaTech is based in the Central Coast region of New South Wales. By purchasing from us, you enjoy Australian support, rapid shipping timeframes and are helping an Australian small business. We appreciate your support and feel free to tell your friends about OzParaTech!