EVP Wrist Band Recorder III
Regular price
$130.00 AUD
Regular price
Sale price
$130.00 AUD
Unit price
per
Sale
Sold out
AFTERPAY AVAILABLE AT CHECKOUT
NEW LATEST VERSION JUST ARRIVED!

EVP Wrist Band Recorder III
Record audio on your wrist. Go hands-free for clearer audio quality and easy documentation.

This 'handy' audio recorder puts high quality audio and EVP recording right on your wrist. Just put it on, hit record and go investigating. You can record all night long without holding or even thinking about your recorder. Having audio mounted on your wrist greatly reduces any fumbling around with the recorder which can sometimes cause false evidence.

Quality you'd expect from a big recorder, just smaller and wearable.


Records clear EVP audio
Comfortably worn on your wrist with adjustable band
Graphical screen menu - NEW feature
Record and playback either through the inbuilt speaker or the new headphone port which is accessible whilst wearing the band
Now with 8GB storage space for recordings or file transfer with your team
Great audio quality comparable to higher end units in a compact size
Rechargeable battery
Wearable, quality EVP recording.
GhostStop have always suggested 'wearing' your EVP recorders whenever possible. This keeps the microphone free from 'thumbing' and fumbling sounds which can cause false evidence. In the past, that meant getting an armband or vest. This is the third generation of wrist recorder based on GhostStop's original idea to combine audio documentation and EVP recording into a wearable product.

It is quite comfortable to wear with the adjustable smooth wristband that fits most. Wearing the recorder will increase audio evidence quality by eliminating the need to hold and fumble around with the recorder. The microphone is protected and strategically placed to gather clear audio while being worn.


Arm your whole team.
This device provides you with a way to document your entire team's activities during an investigation. We suggest EVERY member wear one. This way, upon review if you have a question about a potential vocal response you can check with each member's band to verify. Did one of your team members speak or is it an anomaly? Additionally, this also gives you the ability to potentially triangulate the location of an auditory response with multiple bands in the same room. The EVP Band is a great tool for documenting and evidence support.

Easy to use menu screen.
The EVP Band 3 recorder uses a new graphics screen for ease of menu navigation and information including date and time tracking, battery life and file details.

Playback using headphones or speaker.
For review of audio you can plug in a set of headphones or speakers of your choice.

Record and transfer files easily.
This handy audio recorder is also a handy USB flash drive that utilizes integrated flash memory. You can record your investigations for EVPs and document audio notes. You can even use it as a quick way to transfer files via the USB between computers or to share files with teammates. Just plug this recorder right into a computer via USB cable, drag and drop your files and you'll be ready to review. No software installation required.



Adjustable band that is flexible for small to large wrists and it has a speaker built in and you can now can plug-in headphones for review while you're wearing the band!
EVP Band 3 wrist recorder by GhostStop
Features
Easily record EVPs and document audio for investigations
8GB integrated flash memory for plenty hours of recording
Band comfortably worn on your wrist with adjustable size or placed elsewhere like any recorder
Very easy to use graphical display screen and navigation buttons
Built-in USB for fast file transfers
Also use as a thumb drive for transferring any type of file (for instance transferring videos from your DVR system or sharing files with teammates)
Rechargeable battery lasts up to 23 hours depending on settings
Digital display indicates battery life, recorder status, navigation and file information
Includes 24 language choices
Screen brightness adjustment
recording bitrate adjustment
Voice activated recording option
Share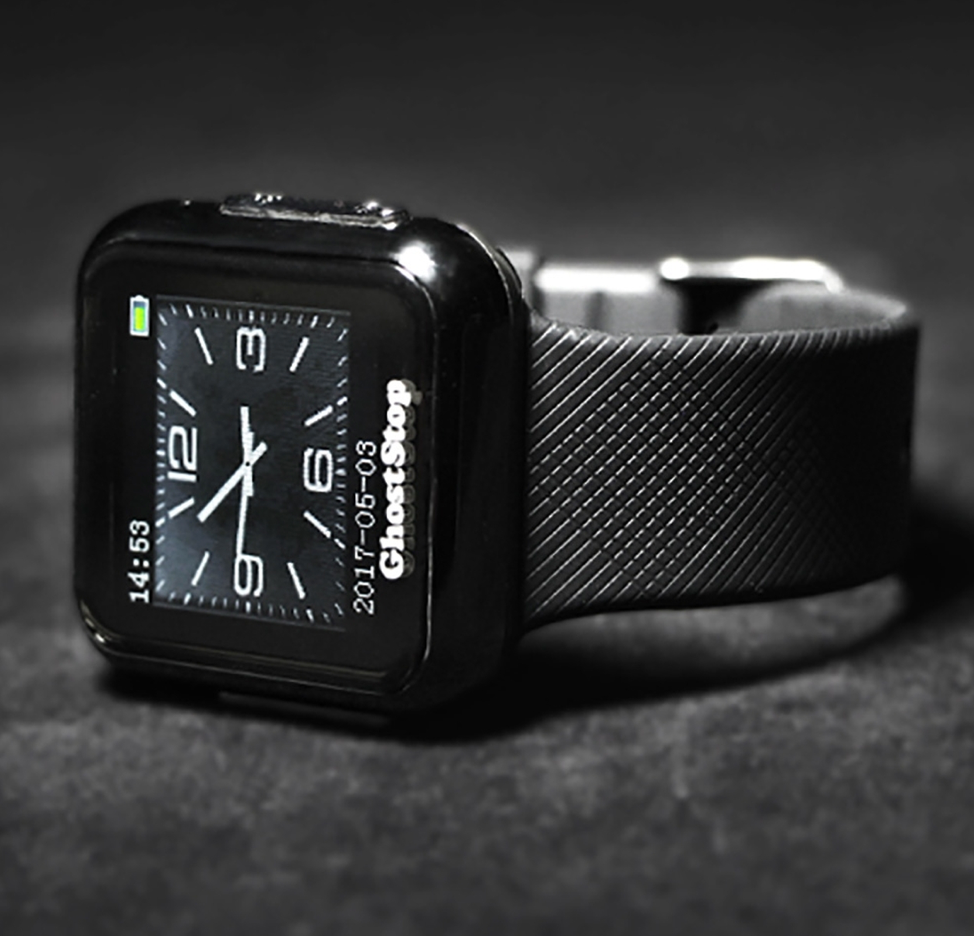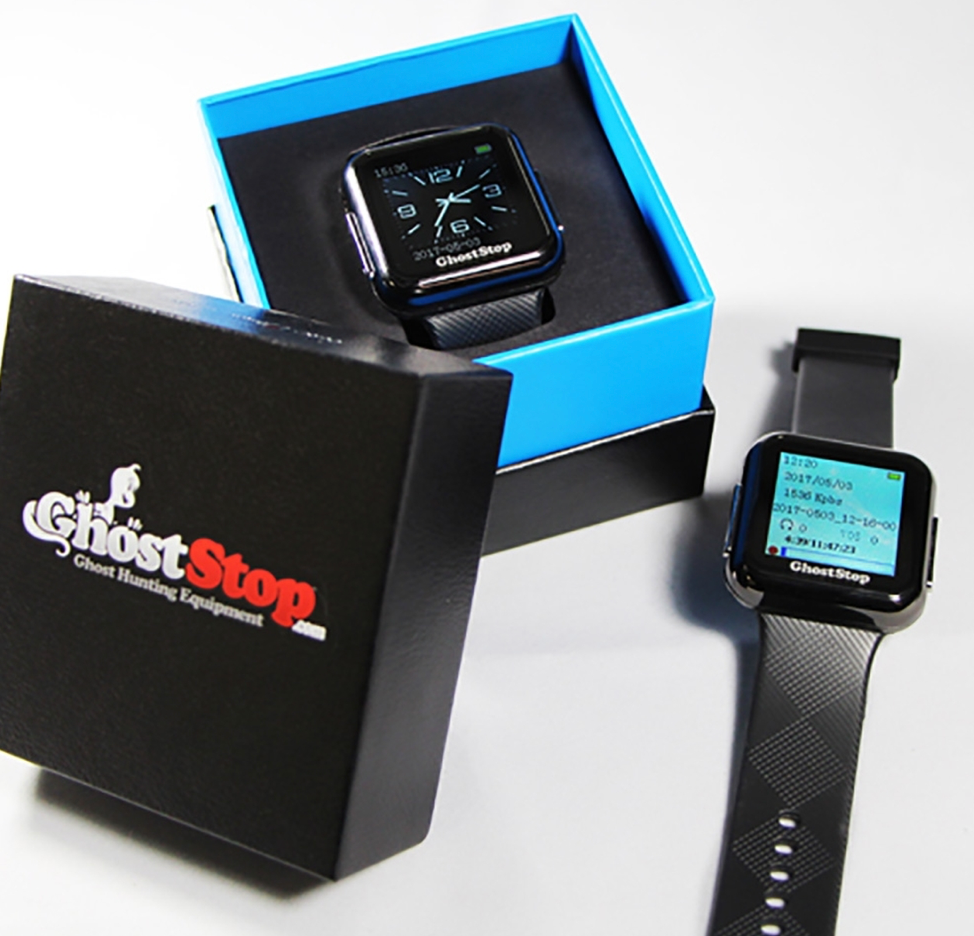 Australian Supplier
OzParaTech is based in the Central Coast region of New South Wales. By purchasing from us, you enjoy Australian support, rapid shipping timeframes and are helping an Australian small business. We appreciate your support and feel free to tell your friends about OzParaTech!