Free Audacity EVP Playback Mac Edition
Regular price
Sale price
$0.00 AUD
Unit price
per
Sale
Sold out
An essential tool for all serious paranormal investigators and ghost hunters.
This EVP Analyser provides all the audio tools you're ever likely to need for reviewing, cleaning up and presenting EVP recordings. It can read from and write to almost any audio file format you can get onto your PC or MAC.

It provides many different implementations of high, low, notch, noise filters etc. to allow you to clean up recordings.

You can highlight sections of interest and increase their volume, frequency shift them to tease out very high or very low pitch EVPs, slow down or speed up the playback - if you ever manage to use all of its built in features and the hundreds of plugins you can download and add - you can give yourself a koala stamp!
This version is only for Mac
 Download the Manual Click Here
Share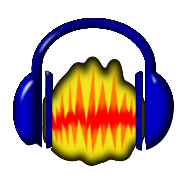 Australian Supplier
OzParaTech is based in the Central Coast region of New South Wales. By purchasing from us, you enjoy Australian support, rapid shipping timeframes and are helping an Australian small business. We appreciate your support and feel free to tell your friends about OzParaTech!