PSB7-PRO (Spirit box) NEWEST PROFESSIONAL VERSION
Regular price
$490.00 AUD
Regular price
Sale price
$490.00 AUD
Unit price
per
Sale
Sold out
Created by Gary Galka, the PSB7-PRO Spirit Box design is the first of its kind with innovative, result driven features and functionality never before seen or used in a Sweep Radio Spirit Box device.
After 3 years of design, multiple prototypes and countless hours of research and testing, the PSB7-PRO has emerged and is now ready for field use.
The PSB7-PRO design concept is the first of its kind with result driven features and functionality never before seen or used in a Sweep Radio Spirit Box ITC device.
Background Information:
In order to determine the best performance and design characteristics for this New technology device, I had to first design and build a very sophisticated system called RadioX-ITC. This enhanced Spirit communication ITC system allowed me to thoroughly analyze and understand Spirit responses in great detail. RadioX allowed me to hand pick and select individual radio frequencies to be part of my sweep session. I could also adjust sweep speeds down to 20mS, rewind Spirit responses with CD quality playback sound, match and compare a radio station bits with Spirit responses and so much more. And through much trial and error, this device allowed me to define the frequencies and methods that Spirits preferred and used to communicate. From there, Spirits began to speak more fluently to me, and at times actually assisted and helped me with further device enhancements. Once I understood the primary frequency source and origin of their communication and what their preferred settings were, I began to focus my software and hardware efforts on ways to enhance the frequency zones that would generate the best Spirit Responses.
The first goal was to improve speech clarity and response duration to create longer word profiles. So, I developed a way to create a more flexible, and user defined adjustable frequency steps. The ability to take smaller frequency steps during the sweep process combined with software filtering and higher resolution user defined sweep speeds, enables overlap and blending of frequencies. When implementing this unique technique around the preferred Response "Hot Spots" (strong radio stations) you essentially create a large window of up to 40 individual clustered, blended frequencies. And this in turn creates a wealth of opportunity for Spirits to speak fluently through those clustered "hot spots".

Features:

Large Graphic Display with Red Backlight
Industry First "Precision" User Adjustable AM/FM Sweep Speeds - 30mS, 50mS, 70mS, 90mS, 110mS, 130mS, 150mS, 170mS, 190mS, 210mS, 230mS, 250mS, 270mS, 290mS, 310mS, 330mS and 350mS
Sweep Forward / Reverse
Industry First User Adjustable FM Frequency Steps -10kHz, 20kHz, 40kHz, 60kHz, 80kHz,100kHz
Industry First User Adjustable AM Frequency Steps - 1kHz, 2kHz, 4kHz, 6kHz, 8kHz, 10kHz
Temperature Display: Ambient and Deviation temperature measurement
Temperature °C/°F selectable
Temperature Spike Detection with audible alert
Industry First Integrated REM Field Trigger Sensor. Momentary and timer controlled
Industry First Integrated IR Emitter/Receiver Trigger Sensor. Momentary and timer controlled
Industry First REM Field and IR Sensor Simultaneous Trigger Sensor. Momentary and timer controlled
Selectable Audible Alert Feature. Alerts when any of the triggers have been activated
15mW Earphone Audio Output
250mW Speaker Output
Built-in Flashlight
Antenna Switch turns reception ON/OFF
Mute Switch On /Off allows for silent operation during trigger mode operation until trigger is activated
Share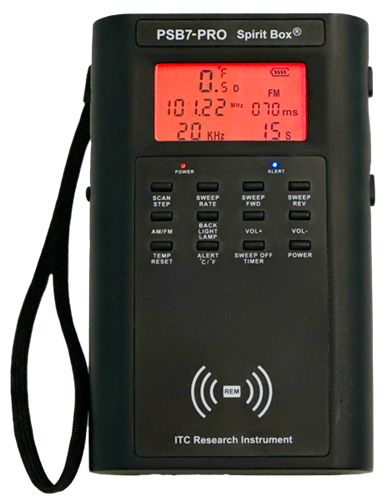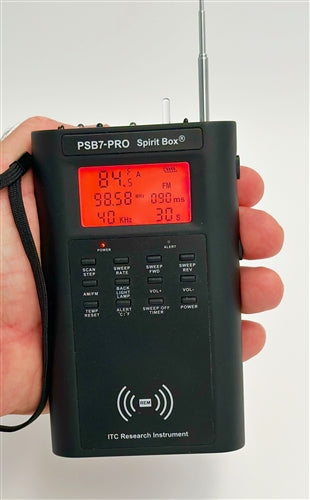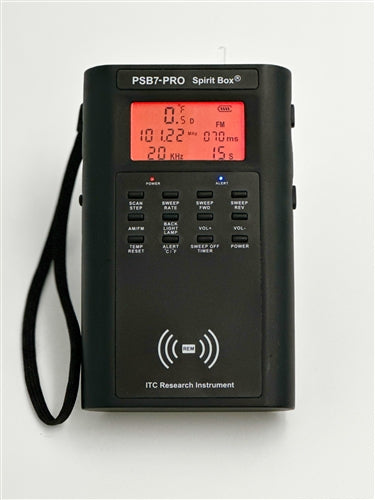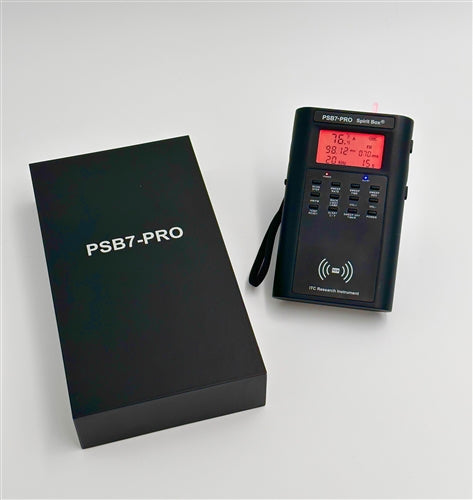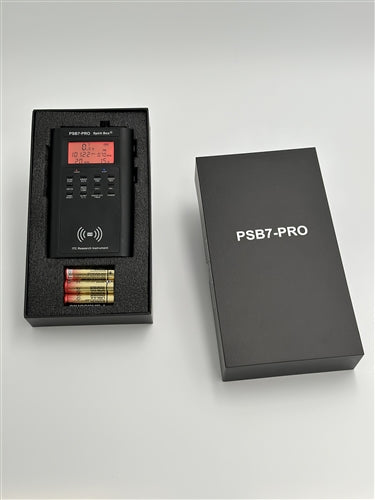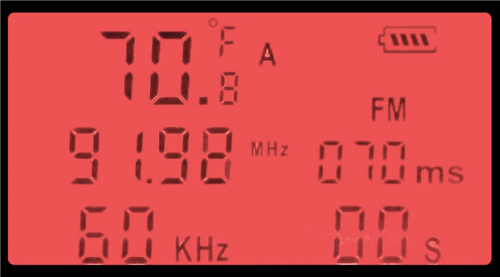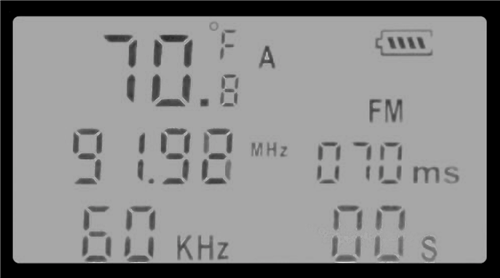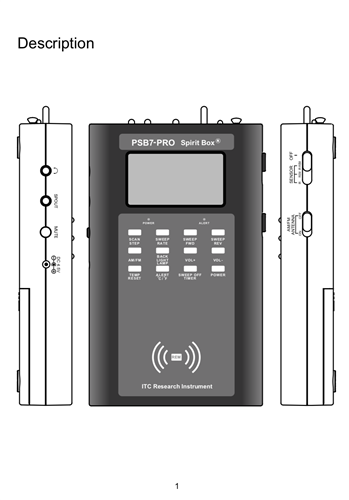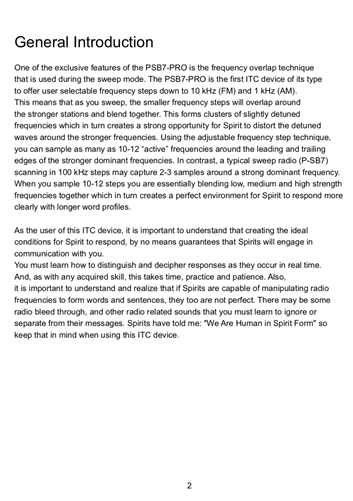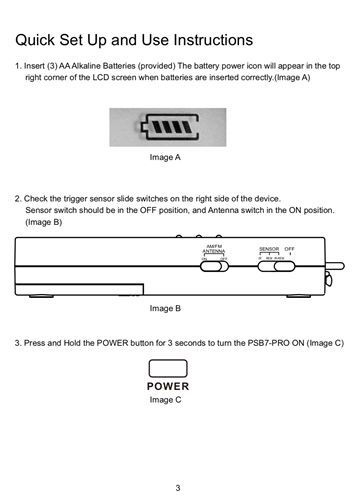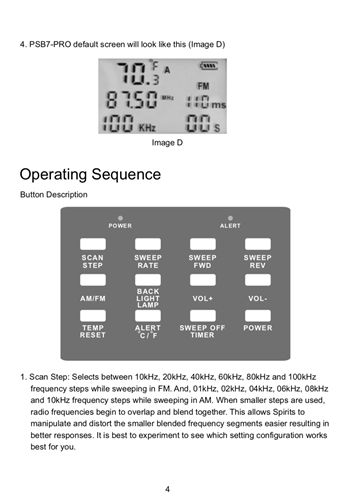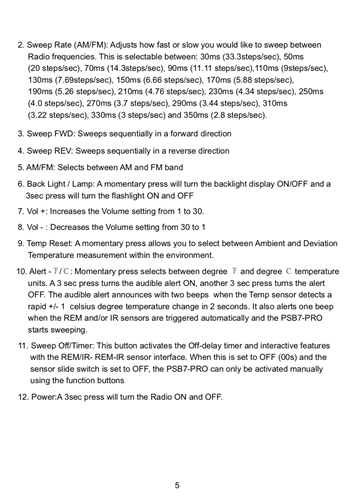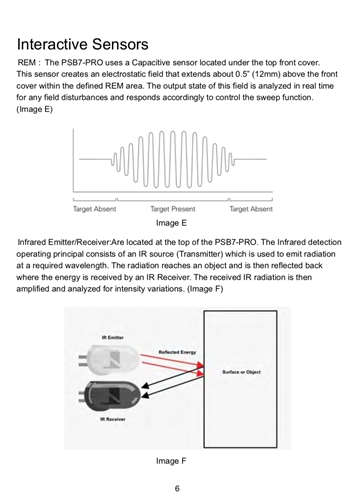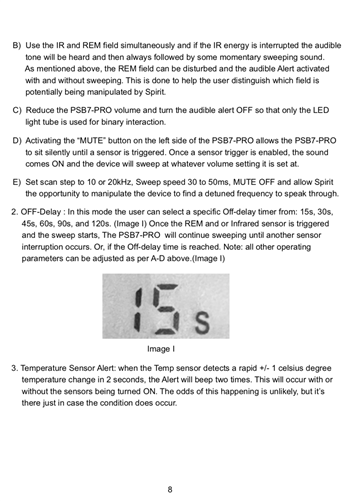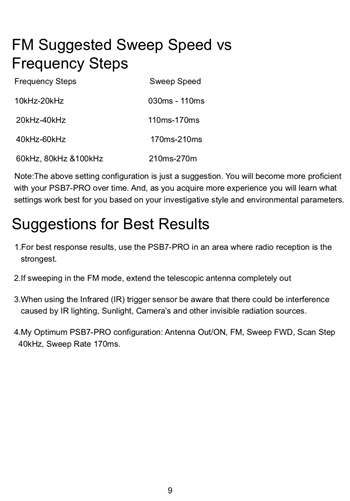 Australian Supplier
OzParaTech is based in the Central Coast region of New South Wales. By purchasing from us, you enjoy Australian support, rapid shipping timeframes and are helping an Australian small business. We appreciate your support and feel free to tell your friends about OzParaTech!